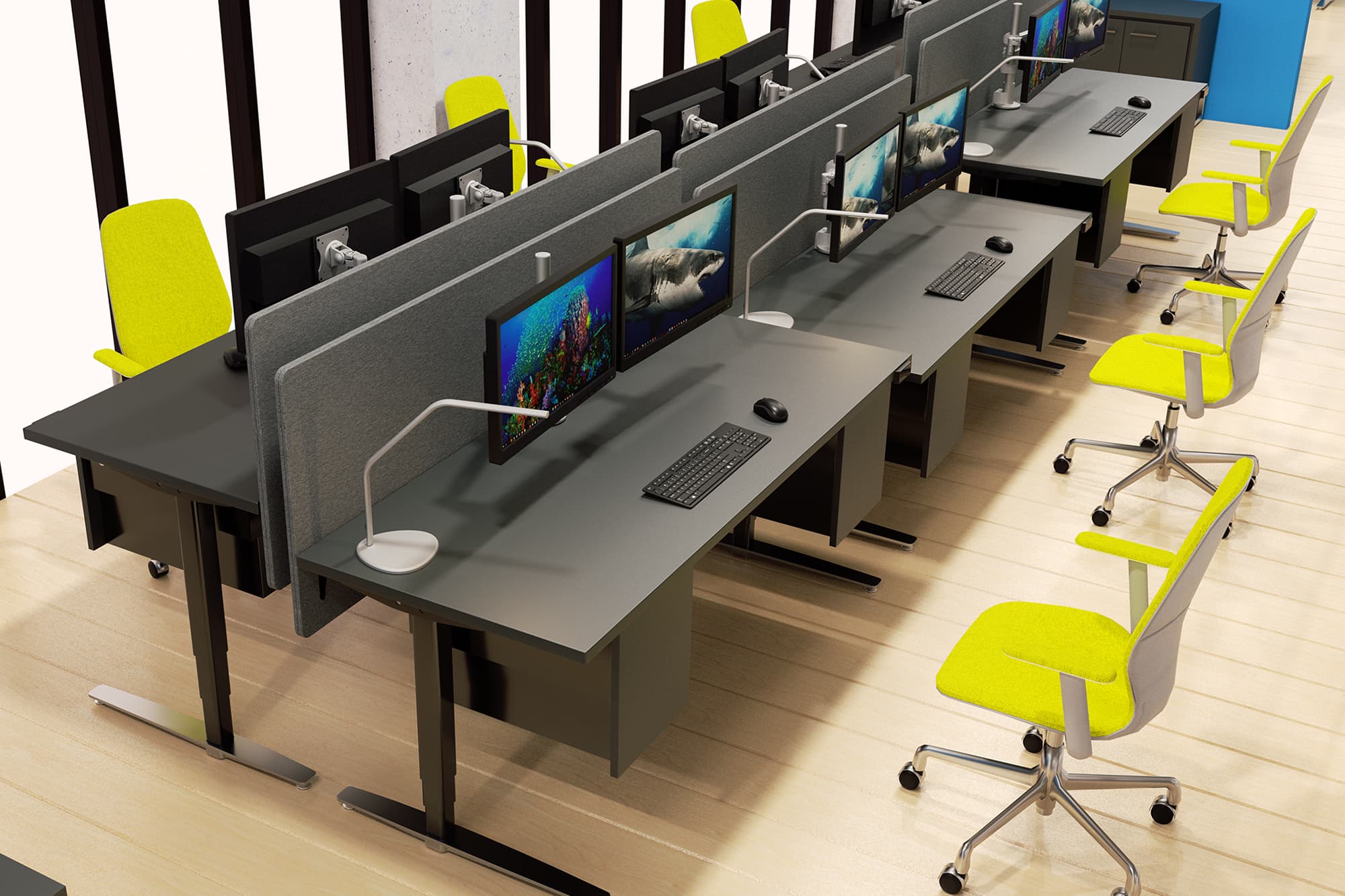 Sit Stand Desks & Standing Desk Converters
The human body is not designed to remain in the same position for hours at a time. Finding the right sit stand desk or standing desk converter addresses this need to move and allows the user to change position frequently throughout the day can be a challenge. There are many options available and it is important to fully understand the needs of the user prior to making a purchase decision.
Sit Stand Desks are the foundation for any ergonomically equipped workspace and can be the single most effective means of achieving flexibility, maximizing comfort and increasing productivity in any office environment. Workrite's product offering features the widest selection of design options in the industry as well as the flexibility to mix and match features to build the perfect desk for virtually any application or budget.
Standing desk converters provide a quick and efficient way to transform any ordinary fixed height desk into a more ergonomic sit-stand workspace. Workrite's all-in-one ergonomic solutions offer a wide range of adjustability for lift, rotation and tilt.
The Solace family of products has evolved to include a range of solutions designed to address all your retrofit sit-stand needs. The Solace series now includes options that offer the greatest level of adjustability, maximize desk space availability, and provide ergonomic solutions for virtually any budget. The Solace series has the flexibility to accommodate a wide variety of users and deliver stable, customizable workspaces to increase comfort and productivity.