Configure your Computer Training Desks

Our Line of Sight™ 3.0 computer training desks feature a highly styled design and create a unique way to optimize valuable space and integrate technology products in multi-use environments. Line of Sight Electric computer training desks feature our ultra smooth and quiet actuator system that can be controlled at the desk or from the front of the room to raise and lower monitors and other peripheral devices. This innovative feature enables fully functional training spaces and computer labs to be converted to standard desks with a clean worksurface almost instantaneously.
Application & Space Planning
Step One: Choose Computer Training Desk Type
Step Two: Choose Computer Training Desk Base
Step Three: Choose Non-Locking or Locking Access Panels
Front & Rear Panels
Line of Sight computer desks feature removable Front and Rear Access Panels
Single User computer desks feature single full width removable access panels and Dual User computer desk feature right and left removable access panels.
Choose locking access panels when security is required.

Step Four: Choose Base Color
All metal finishes are VOC free powder coating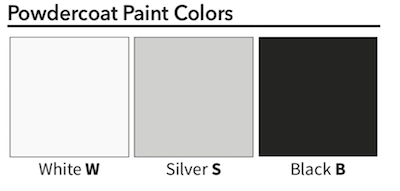 Step Five: Connecting Computer Training Desks
Filler Panels & Filler Plates
When side by side ganging is desired we recommend using our End to End Ganging Kit LOS3-STGANGBRKT-B to connect each station to hold rows together for clean alignment.
In addition to side by side ganging, when installing Line of Sight units back to back we offer optional Back to Back Filler Panels and Back to Back Filler Plates. The Back to Back Filler Panels close the gap between two back to back units with a smooth painted to match steel cover plate. Used in conjunction with our color matched Back to Back Filler Plate you can fully close and cover the spaces between the units.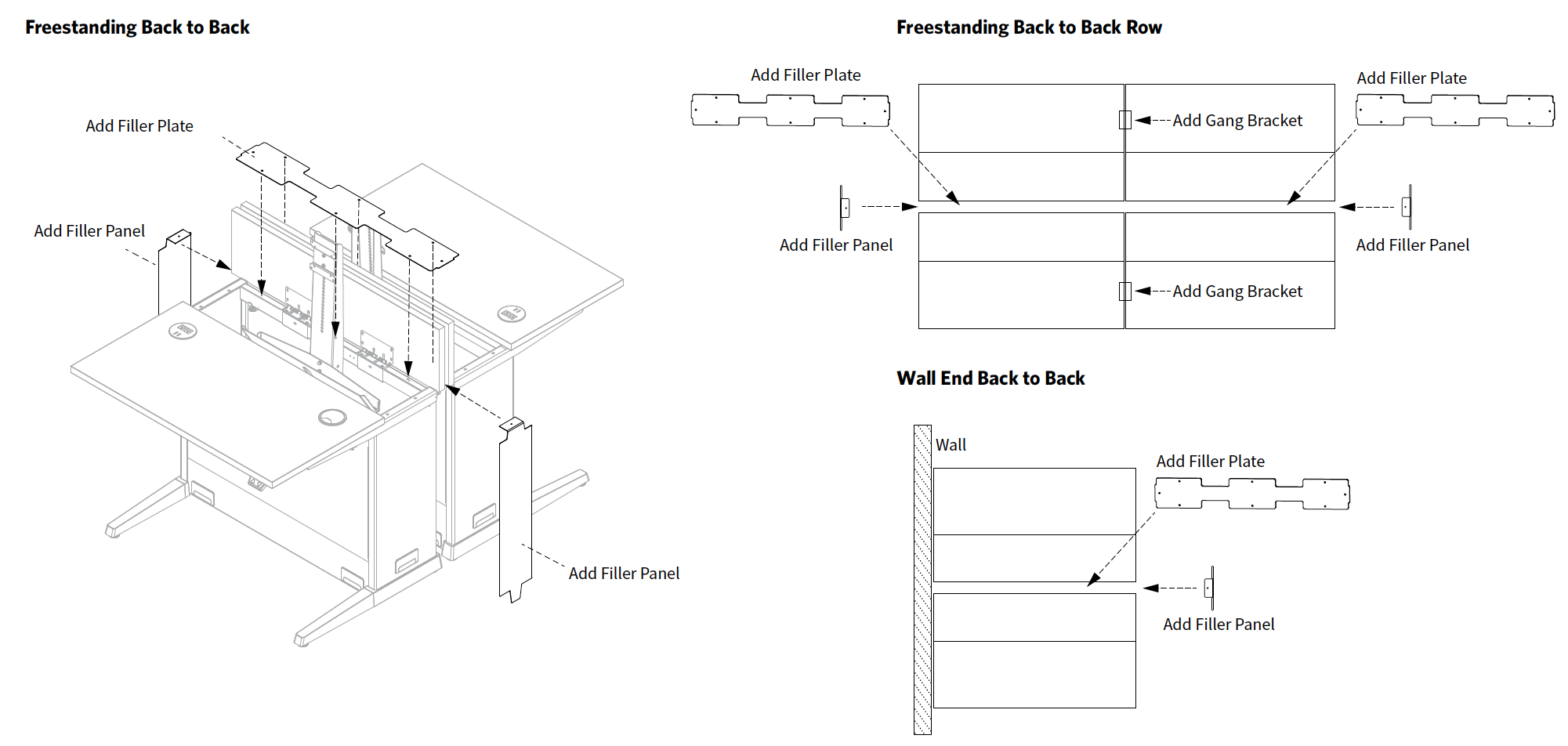 Step Six: Choose Computer Training Desk Worksurface

Step Seven: Choose Worksurface Laminate Color
Worksurface Laminates
1″ thick standard surfaces are comprised of high pressure laminates with a balanced construction backer
Laminates exceed the performance requirements of NEMA LD3
Solvent-free, water-based adhesives
Grain directional on all wood grain laminates runs side to side
Step Eight: Choose Grommet Covers or Charging Grommets
All tops include grommet locations for user convenience (2 grommets per single user unit and 3 per dual user unit). Choose your grommet cover color based on the laminate you've selected. Black is usually the color choice for wood grain laminates. You can also choose our Power USB Charge grommet (extra charge) if A/C power or USB charging is required at the user worksurface level to charge phones or power up other devices.

Step Nine: Choose CPU Holders
CPU Holders are required when using CPU's other than all-in-one PC's.

Step Ten: Choose Power System
Power systems enhance the utility and flexibility of the Line of Sight system.