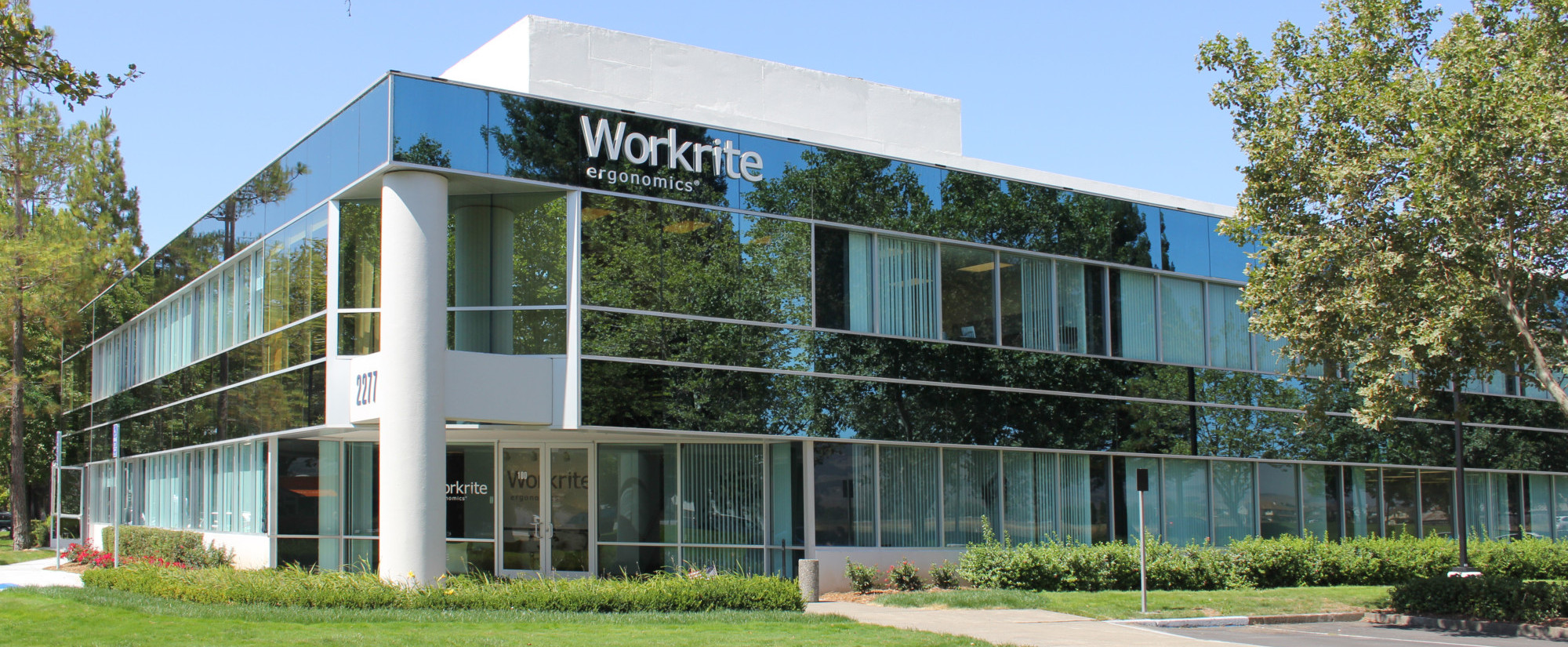 Environmental Considerations
Workrite Ergonomics is committed to protecting the health and safety of its staff, customers and community; and to protecting the environment by using sustainable business and manufacturing practices. Workrite's commitment starts at the factory from sourcing to manufacturing, following throughout its processes to the delivery of its products.
Workrite's ultimate goal as a manufacturer is to make every effort to be a "Green Aware" corporation and our products are designed and manufactured using both recycled and recyclable materials. They are environmentally friendly, flexible, adaptable, reconfigurable, built to last with extensive life cycles, and meet or exceed the ergonomic needs of the modern workforce.
The company culture at Workrite is a valuable factor in our success and our values are the core of our company.
RESPONSIBLE CORPORATE CITIZEN
Workrite conducts our business in a way that sustains the well -being of society, our environment, and the economy in which we live and work. We follow ethical and legal business practices including fair hiring practices, corporate ethics, receipt of gifts and insider trading, should it ever apply. Additionally, Workrite maintains equal employment opportunity for all applicants and employees and our employees take part in training to identify and implement responsible and environmentally-friendly practices.
HEALTH AND SAFETY
We believe a Healthy and Safe workplace is essential and that accidents are preventable. Workrite attempts to provide a safe workplace for all employees, providing complete instructions and training covering safe working methods, and to make available special equipment required to protect employees against hazards and unhealthy conditions. We are committed to compliance with all applicable laws. Workrite maintains a Health & Safety Program that is managed and made available to all employees.
ENVIRONMENTAL AND ENERGY FOOTPRINT
We implement, maintain and continually improve our practices to reduce our environmental and energy footprint. We adopt environmentally-safe approaches in our design and manufacturing processes to help prevent pollution, to eliminate of all forms of waste, and to efficiently use all resources. We will continuously work to improve our environmental and energy footprint by setting aggressive objectives and targets and implementing strategies that will, over time, allow us to be better stewards of the environment through our management of natural resources, materials and chemicals.
PRODUCT DURABILITY AND UPGRADEABILITY
Our goal is to offer ergonomic workplace products that are high in quality, repairability and durability. We consider our product's life cycle and build our products to last, proudly offering up to a lifetime warranty on products.
LEGISLATION
All of our initiatives are carried out in compliance with the laws, regulations and other Workrite specific commitments.
Workrite designs and manufactures more sustainable products through lifecycle thinking with safer material chemistry to improve human and ecosystem health impacts. We search for and work with subcontractors that also share our sustainability values.
OUR COMMITMENT
Workrite Ergonomics has a long-standing commitment to our people, our products and the planet. Our people include all of the stakeholders previously mentioned, our products are designed to provide ergonomic and space optimization solutions, and our sustainability efforts towards a healthier planet are intentional, measured and perpetually improving. We understand the clear connection between business health, social responsibility and planetary sustainability.
LONG-LASTING PRODUCTS
Our success over that last quarter of a century is rooted in building products that have extraordinarily long life cycles. Our products are designed to meet the unique ergonomic needs of our customers, they are flexible & upgradeable, and they last. Our flagship Sierra HX height adjustable table carries a lifetime warranty; we are that confident that we've built a product that can stand the test of time in the office and not the landfill.
COMMUNITY
Our Social Responsibility programs include local food bank support, school donations, charity events, global giving (Causegear), employee wellness programs, and more. Additionally during the Northern California wildfires of 2017 & 2019 we saw an amazing support system organically arise within Workrite to help employees and the community get back on their feet. If you'd like a quick peek at what our employees have to say about the spirit at Workrite and why some have been here for over 20 years, check out our We Are Workrite video at workriteergo.com/company.
THINKING GLOBALLY
Workrite takes a global approach to a global issue. We involve all of our suppliers worldwide in our sustainability initiatives by ensuring that sustainable business and manufacturing practices are deployed. Our product management, engineering and supply chain teams all work closely with our supplier partners to develop improved methods of material development, manufacturing processes, packaging, shipping and receiving in order to minimize our impact on the planet. And we measure everything; if you can measure it you can manage it. Our strategic approach is analytical and practical at the same time. We are continuously developing common-sense solutions to common problems.
At Workrite, we pride ourselves on being leaders toward achieving more socially conscious and healthier workplace environments. We recognize the importance of green building efforts on a larger scale, and we have made the commitment to meet our customers' needs for LEED information and to support your LEED project efforts.
When it comes to our products, customers and the environment, we are leaders toward a more green conscious and healthy workplace environment. We bring our green program full-circle with the commitment to meet our customers' needs for LEED information. To support your LEED project efforts, the documents pdf below include product model number specific LEED eligibility information including recycled content and other green features. Please contact Workrite customer service with any other LEED specific questions.
Providing this information electronically not only allows us to reduce the amount of printed materials associated with our program but is also a great way to ensure that our customers have access to the most accurate and up-to-date information for our products whenever they need it. The information provided includes product model number specific information regarding LEED eligibility, post-consumer and post-industrial recycled content, as well as other key environmental information.