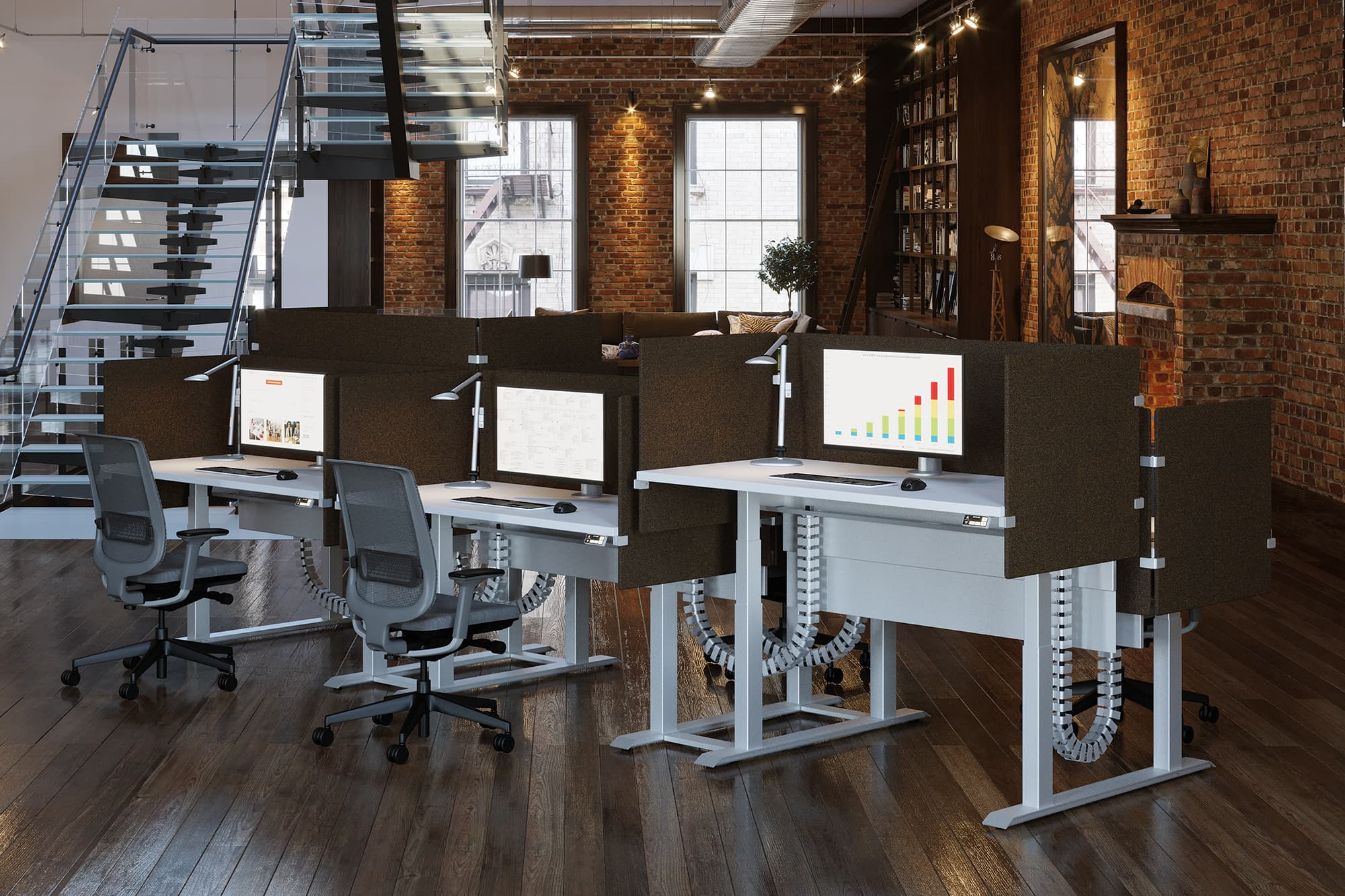 The need to create collaborative work environments that optimize every square foot of space has changed the landscape of today's office. Unfortunately, these needs are often met at the expense of worker productivity and with products that restrict future flexibility. Recognizing these challenges, we set out to develop a solution that would address these issues while enabling the creation of collaborative, open space environments. The answer was simple.
Based on our most popular foot design, we created a patented pending dual platform foot and connector system that can easily convert individual workstations to a benching system with all of the essential components located just below the work surface, resulting in the most flexible and cost effective benching system available today. No more bulky frames, complex power distribution systems, or work centers so large they are impossible to move.
Expand, Contract, Reconfigure. The Sit Stand Benching System can change as your workplace changes.

Sit stand benching desks provide comfort & increases worker productivity.

Select the colors and options that best fit your office environment and your budget.

Replace bulky panel systems with a simple desk mounted power distribution system.
Minimize your real estate costs by maximizing your usable workspace.

Noise deadening privacy solutions help users work with fewer distractions.

Clean up the clutter with simple cable management solutions.

Exceeds UL & Greengard standards.
Complete Workplace Flexibility
We recognized that as companies grow, organizational floor plans are in a state of constant change. Thanks to its flexible nature, our sit-to-stand benching system is able to expand, contract and reconfigure right along with your business needs.
The patent-pending dual platform foot and connector system allows for stations to be added or subtracted with ease. By simply swapping the foot kit and adding individual power infeed cables, Workrite's benching workcenters can be quickly reconfigured and set up as stand-alone workstation. With its ability to adapt to the ever-changing workplace, Workrite's sit-to-stand benching system is the perfect solution designed to make your office virtually future-proof.
Pre-configured Benching Systems
2, 4, 6, 8, or 10 station benching systems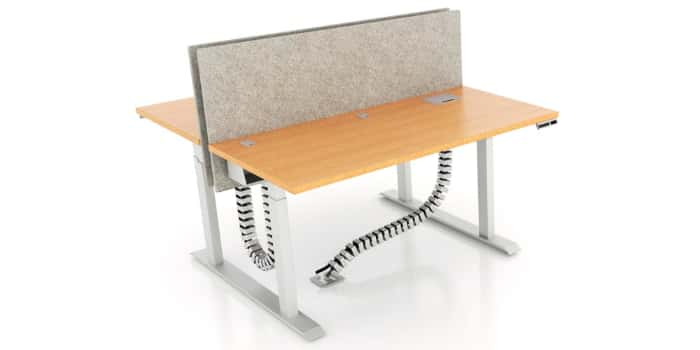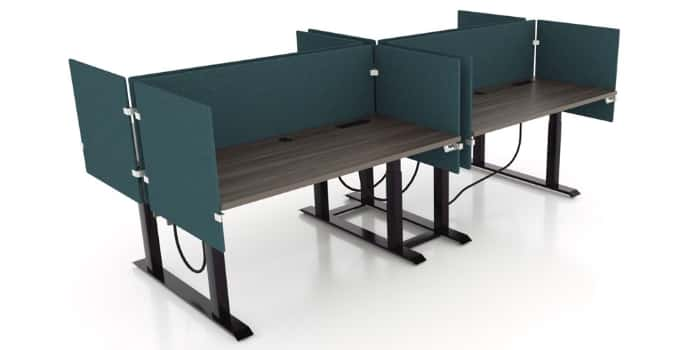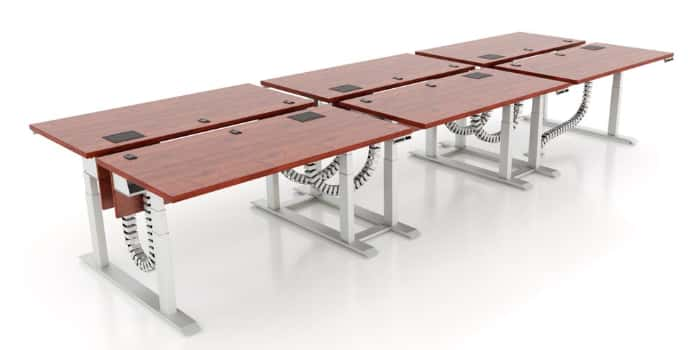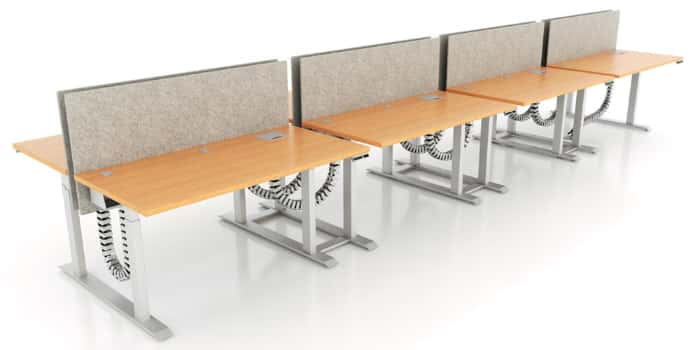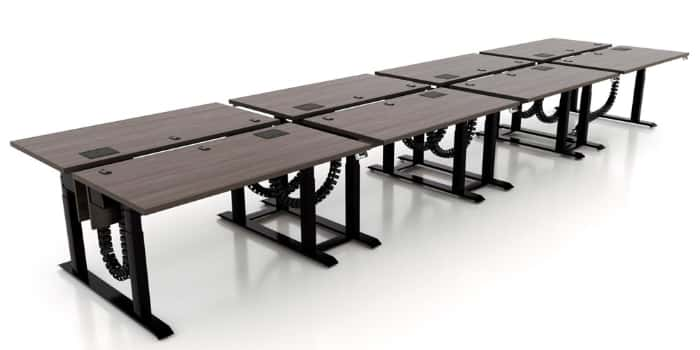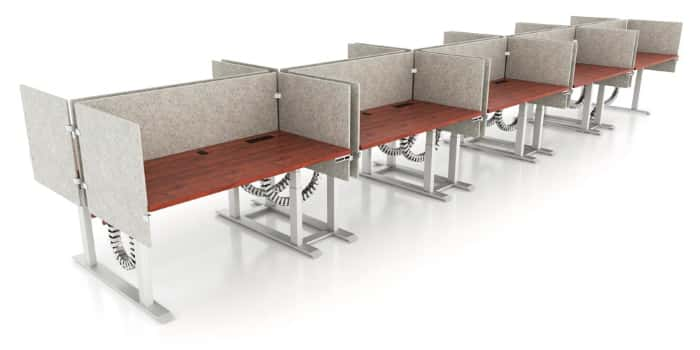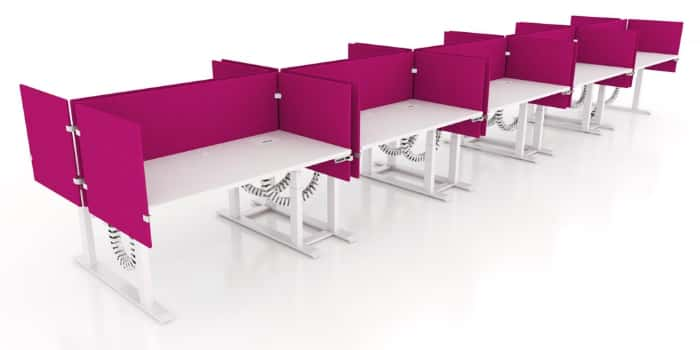 Choose Your Desk, Create Your Benching System
Choose from our most popular sit stand desks to create your benching system: Fundamentals EX, Fundamentals LX and Sierra HX sit stand desks can all be converted into a benching system with our dual platform foot and connector system. Scale your benching configuration up or down to fit your changing needs.
True Sit-Stand Functionality
Regardless of how good your working posture is, working in the same posture or sitting still for prolonged periods is not healthy. You should change your working position frequently throughout the day to achieve proper workcenter ergonomics.
Fundamentals LX and Sierra HX sit stand desks meet BIFMA G1-2013 standards for adjustability, exceed BIFMA X5.5 requirements for durability, are UL Listed and Greenguard certified.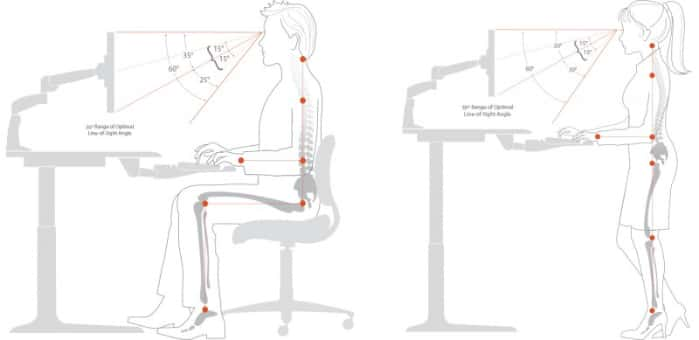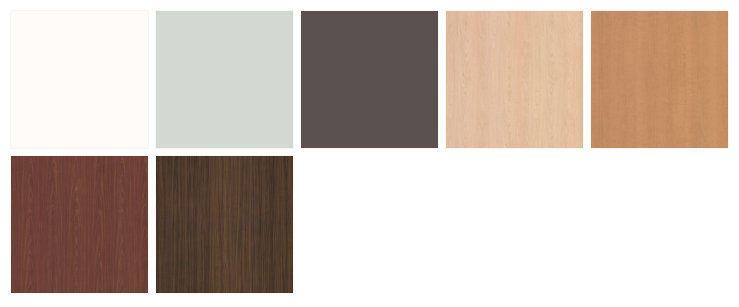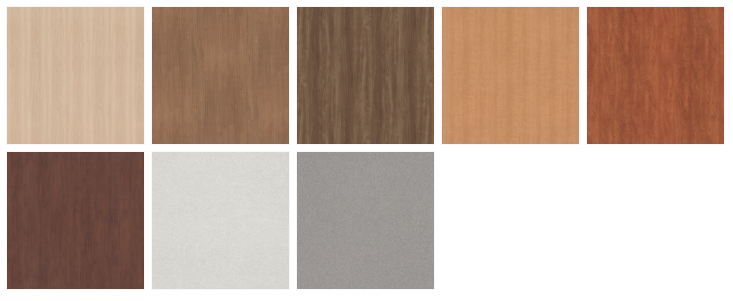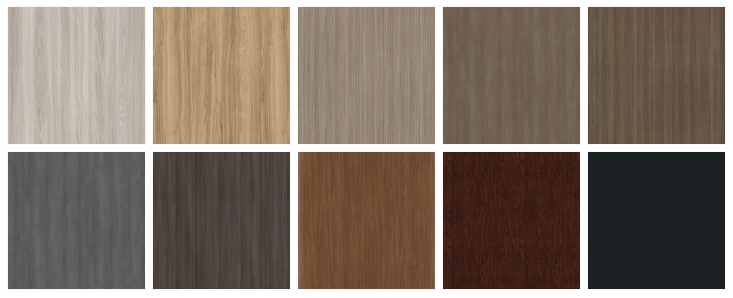 Personalize Your Design Aesthetic
Workrite's laminated worksurfaces and rigid modesty screens feature a wide variety of popular Wilsonart® high pressure decorative laminates and coordinated edgeband. The worksurface core is constructed from 1.125″ thick, 45 pound density industrial grade particleboard and is backed with high quality phenolic to ensure balanced panel construction and prevent warping over the life of the product.
Worksurfaces are pre-drilled with mounting locations for all frame sets and accessories, saving time and money during installation and creating perfectly aligned workstations every time. Standard lead time for our laminated worksurfaces is 10 business days for quantities of 10 or less. Lead times for larger product orders will be provided upon receipt of the order. All Workrite laminated products carry a 5 year warranty. Refer to Workrite's Standard Terms & Conditions for warranty details.
Power All Your Digital Tools
Our unique, hardwired power distribution system is UL listed and replaces bulky power distribution troughs and old-fashioned panel systems by enabling you to power up to 10 workstations from one cord. Standard power cords are also available for individual workcenters.
For easy, convenient user access, choose between recessed or flush mounted power modules. Both modules feature two outlets and two USB charging ports located above the worksurface and two outlets below the worksurface.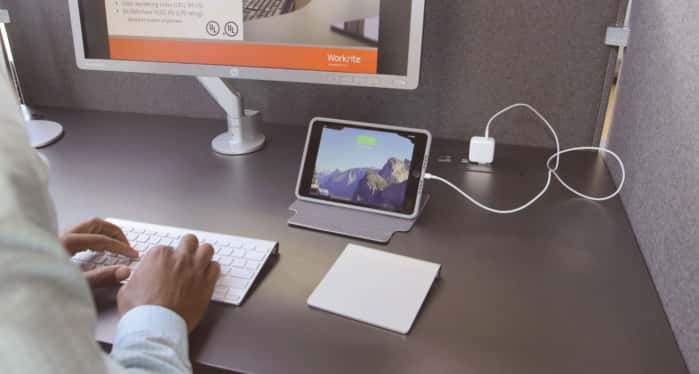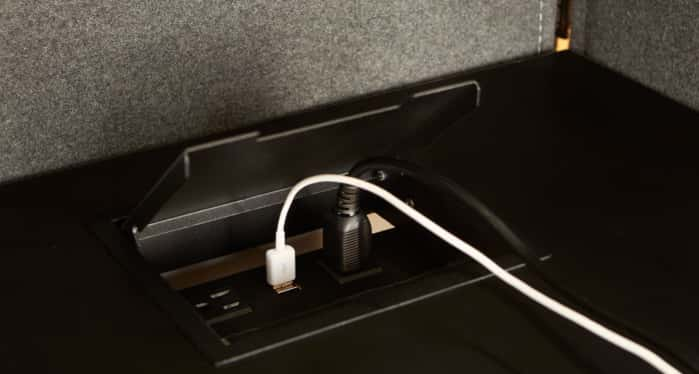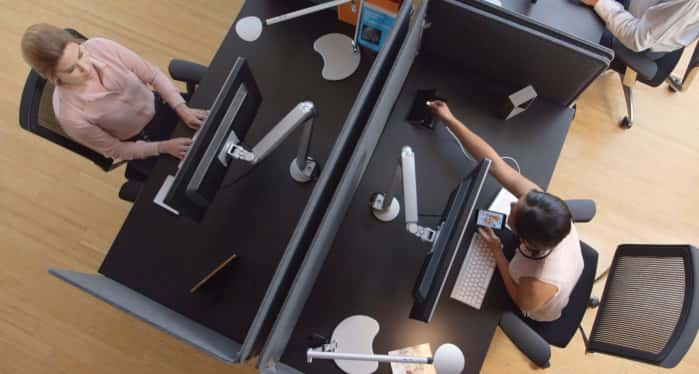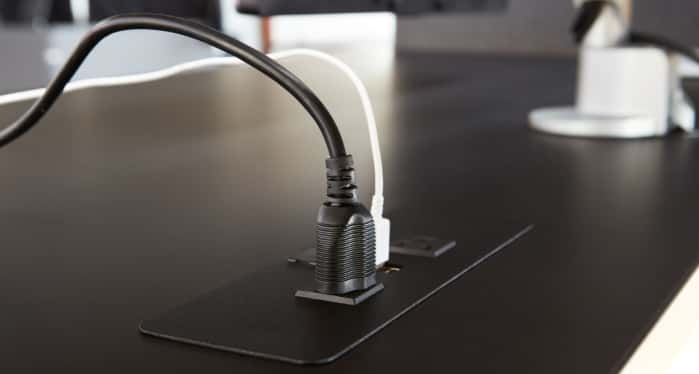 Maximize Every Square Foot of Space
Rising real estate prices and reduced square footage have driven the need to maximize the efficiency of office space.
Precision alignment between our frame sets and worksurfaces ensures that Workrite benching sit stand workstations are evenly spaced 4" apart. To assist with space planning, we provide the exact footprint area required to accommodate each of our preconfigured benching size options. Whether it's a 2 workstation or 10 workstation configuration we offer a solution that helps to utilize every valuable inch of office space.
Limit Visual and Noise Distractions
Studies have shown visual and noise distractions are the leading inhibitors of productivity in the office. To combat the challenges associated with open office floor plans we created a diverse portfolio of solutions which enhance both visual and acoustic privacy.
When accessorizing our benching system with privacy options it is important to match organizational needs with the appropriate product. Our designer grade Tranquility Panels are great at absorbing noise while also providing a sense of spatial separation. Our Acrylic Privacy Panels and Tool Bars provide visual privacy as well as structural support for mounting additional accessories.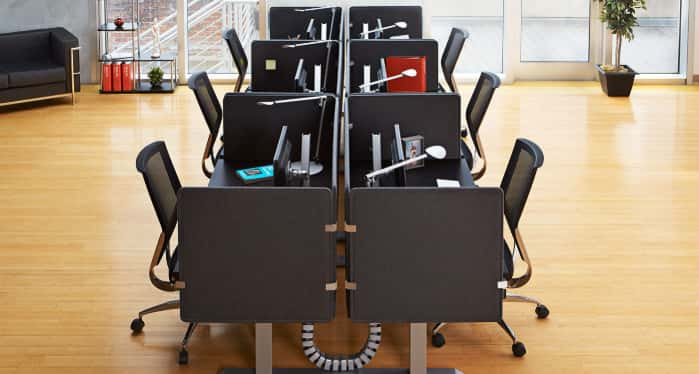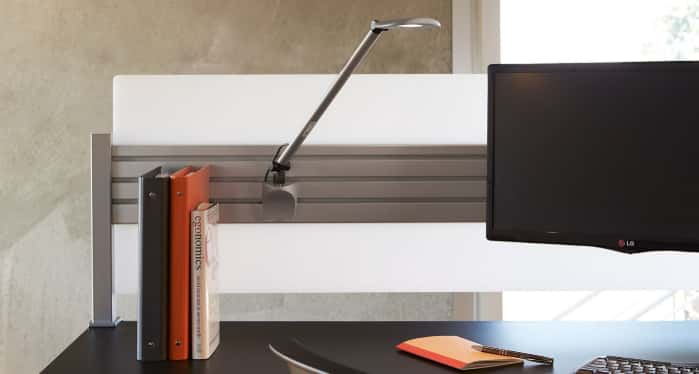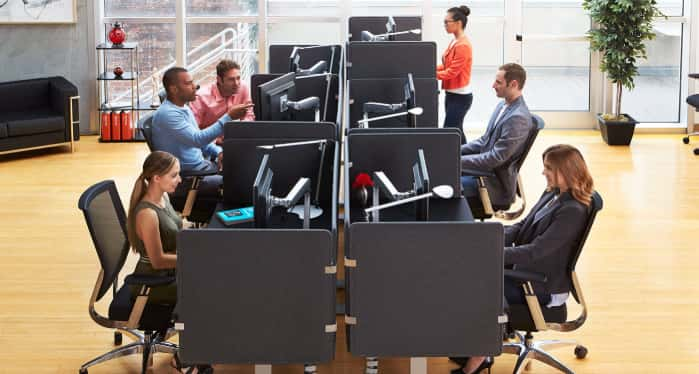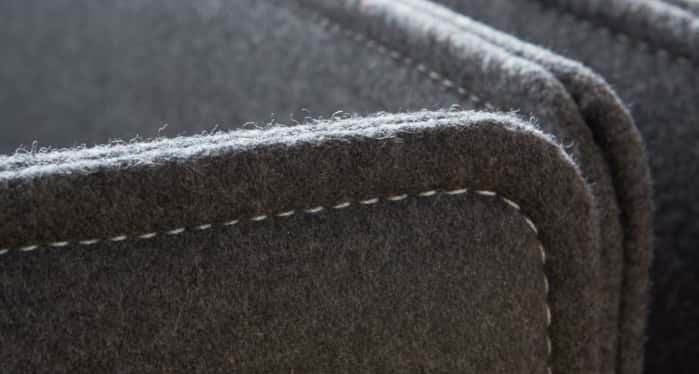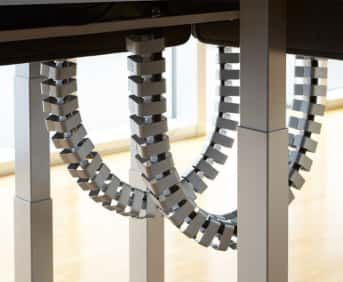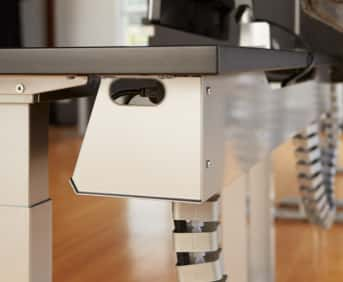 Maintain the clean contemporary aesthetics of our sit-stand benching system by neatly organizing cables underneath the worksurface.
The Cable Management Trough is easily accessible and ideal for hiding wires and transformers out of sight, just below the worksurface. The flexible Cable Manager Chain conceals up to a 2" bundle of wires as they travel from station to station or from station to floor. The Cable Management Trough and Cable Management Chain are easy to install, intuitive to use and keep your workspace looking great.
To simplify the planning and ordering process, we developed pre-configured systems, including all of the necessary components with the exception of worksurfaces and grommet kits which require color selections. All pre-configured systems feature our most popular options including programmable switches and silver frame sets. Additional color selections and features are available through our a la carte program.