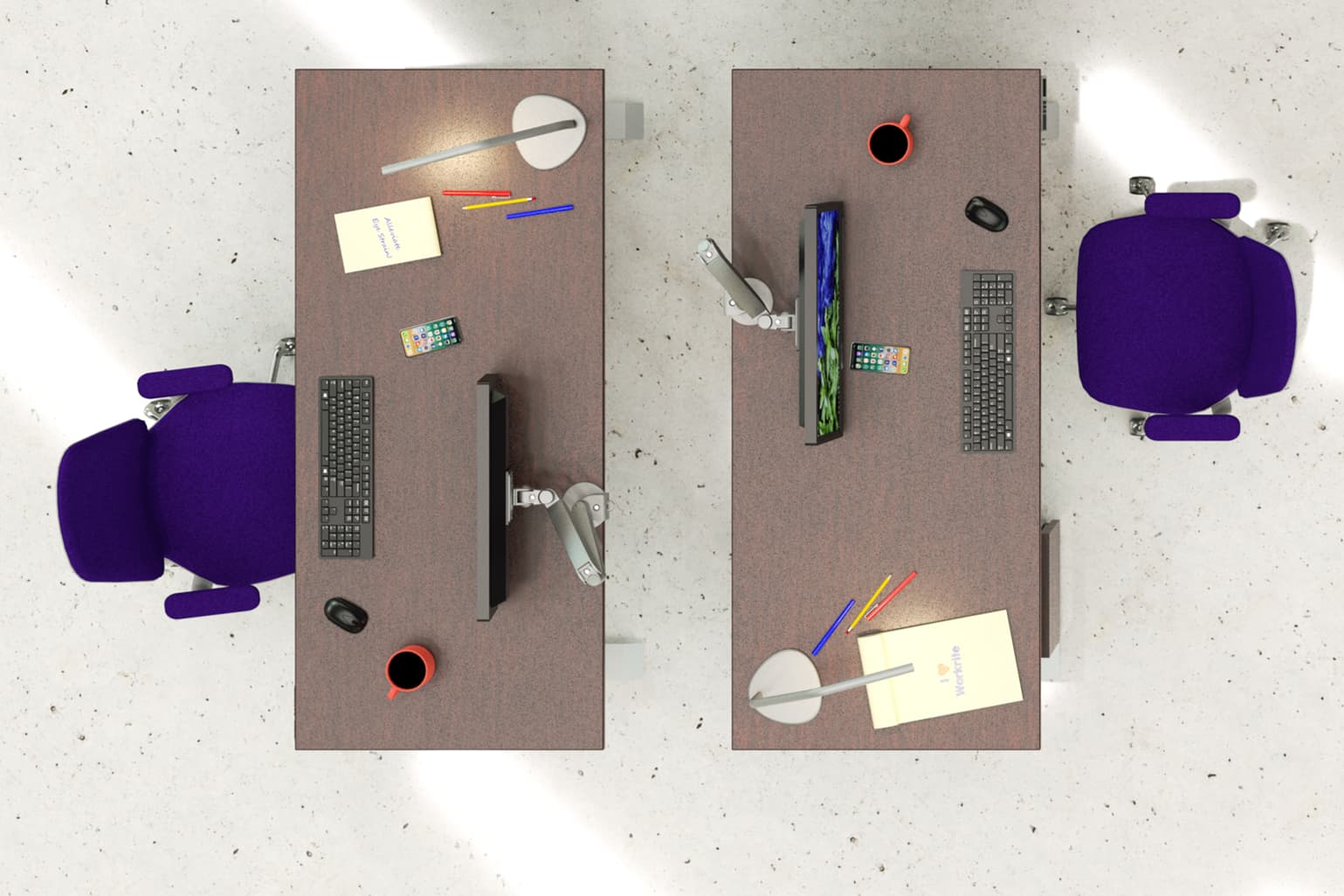 Conform Single HD Articulating
Monitor Arm
Engineered to support heavier all-in-one computer monitors and VESA mounted CPU/monitor combinations, the Conform Heavy Duty will lift up to 40 pounds with ease. Utilizing the same pin connection system as the rest of the series, the Conform Heavy Duty can be used with any Conform base or configured to work with any other Conform Monitor Arm. The exceptionally smooth lifting heavy duty gas spring, coupled with precision bushings, provides years of maintenance-free maneuverability. The Conform Heavy Duty Articulating Arm has been engineered to support over 12,000 cycles and exceeds ANSI/BIFMA X5.5 requirements. TAA Compliant.
Conform Single HD Articulating Features
Benefits
Enhance performance through ergonomic comfort
Smooth lifting, maintenance-free gas spring (supports 17–40 lb monitor)
Expandable, interchangeable components ensure future adaptability
Designed for fast, easy installation
Easily route and conceal cables through the integrated wire managers
Quickly folds down to provide users with maximum desk space
Available in Silver
Specifications
Supports monitor 17–40 lb
Maximum monitor height: 14″ (full range of motion)
Articulation range: 13.5″
Forward reach: 22.5″
Stowed depth: 5.25″
Monitor : Tilt: +90°/-45°; Pivot: +/-90°; Rotation: +/-90°
Standard VESA (75 mm & 100 mm)
Warranty: 10 year
Use the Monitor Compatibility Form to find out which Monitor Arm is right for you, depending on your monitor and the number of monitors you have.
Preconfigured Conform Single HD Articulating
Conform Single HD Articulating Arm with C-Clamp & Grommet Base

Convenient top adjusting C-clamp design
Includes both C-clamp & grommet mounting options
180° pivot limiter on lower arm for space constrained environments
Supports up to 48 lb
Conform Single HD Articulating Arm with 2 Piece C-Clamp & Grommet Base

Detachable two piece C-clamp design for panel mounted desks
Includes both C-clamp & grommet mounting options
180° pivot limiter on lower arm for space constrained environments
Supports up to 48 lb
Get Conform Single HD Articulating
Documentation
Instructions
Certifications