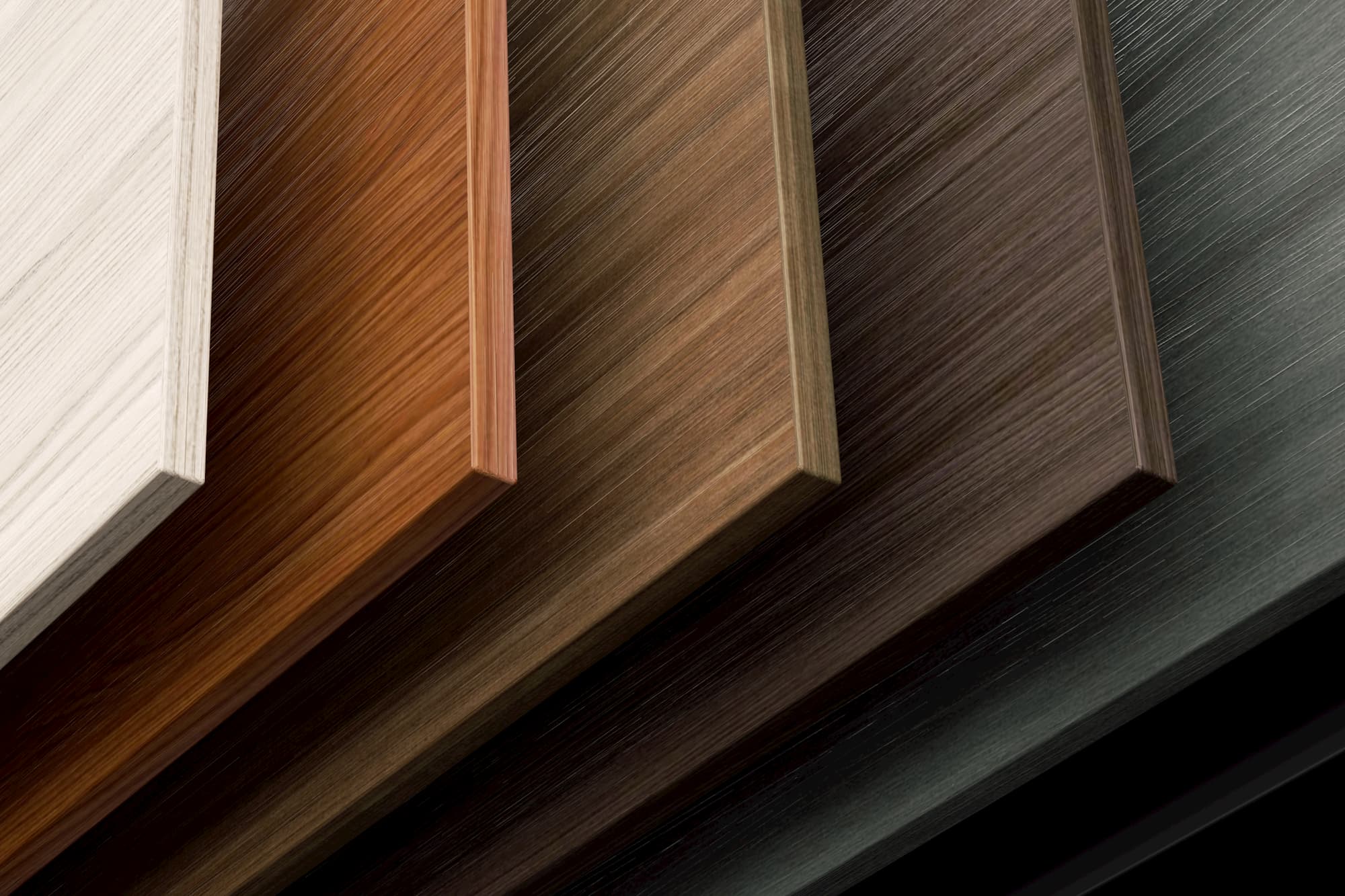 Standard Laminate and Edgeband Colors
Applies to: Sit Stand Desk Worksurfaces, Sonoma Mobile Table Worksurfaces, Laminated Modesty Panels, Laminated Mobile & Hanging Pedestals
Workrite's standard laminate selections includes many popular colors from Pionite and Wilsonart. Starting with our Tier 1 selection for greatest value, through our premium Tier 2 wood grains and patterns, ending with our Tier 3 embossed and special finishes round out our offering. Our tops feature color coordinated matching 3 mm edgeband. For more accurate color selection we recommend reviewing our laminate sample chain when making selections.
Laminate Price Tier 1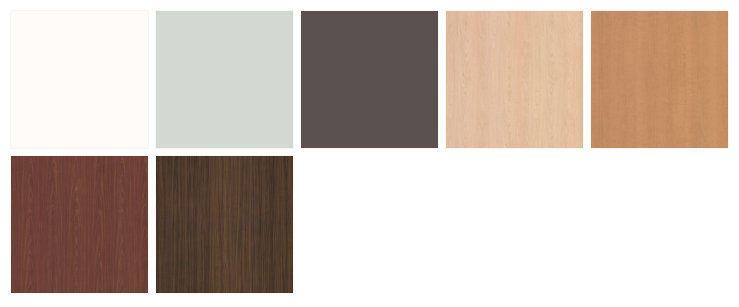 Laminate Price Tier 2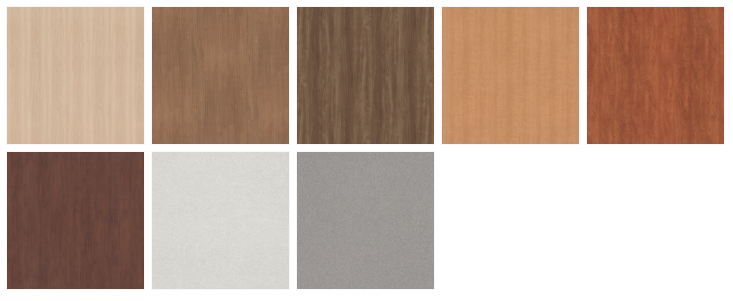 Laminate Price Tier 3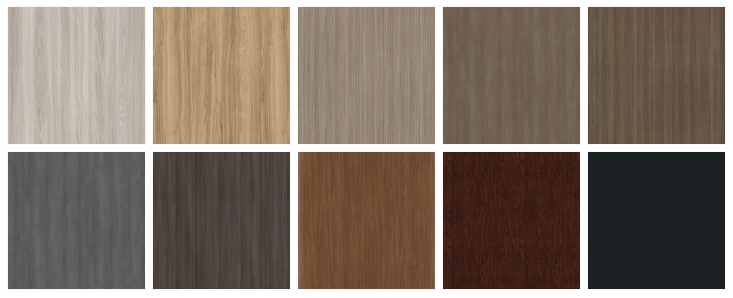 The following laminates are not available for mobile or hanging pedestal collection: White, Folkstone Gray, Slate, Shadow Zephyr, Misted Zephyr, Black Velvet.
Special Order Laminates
Workrite has access to many laminate manufacturers. We can quote special order laminates on request from Wilsonart, Pionite, Nevamar, Formica, and Abet Laminati. If you don't see the brand, give us a call.
Please note for special order laminate colors: based on laminate brand, color requested, and specific color matching edgeband requirements, minimum order requirements and special order up-charges may apply.
Line of Sight laminate selections include many popular colors from Wilsonart. Our tops are 1 1/8″ thick surfaces that feature matching 3 mm edgeband. For more accurate color selection we recommend reviewing our laminate sample chain when making selections.
When ordering edgeband, no color code is required as edgeband color matches laminate (including woodgrain finishes).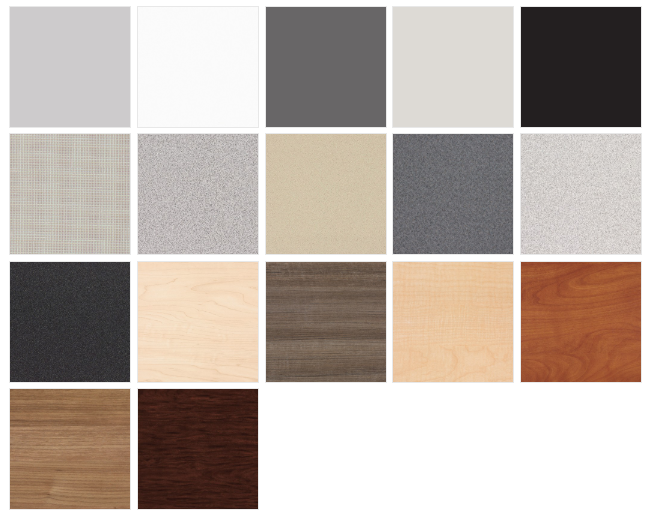 Mobile Table T-Mold Edge Colors


Tranquility Wool & Mobile Pedestal Pads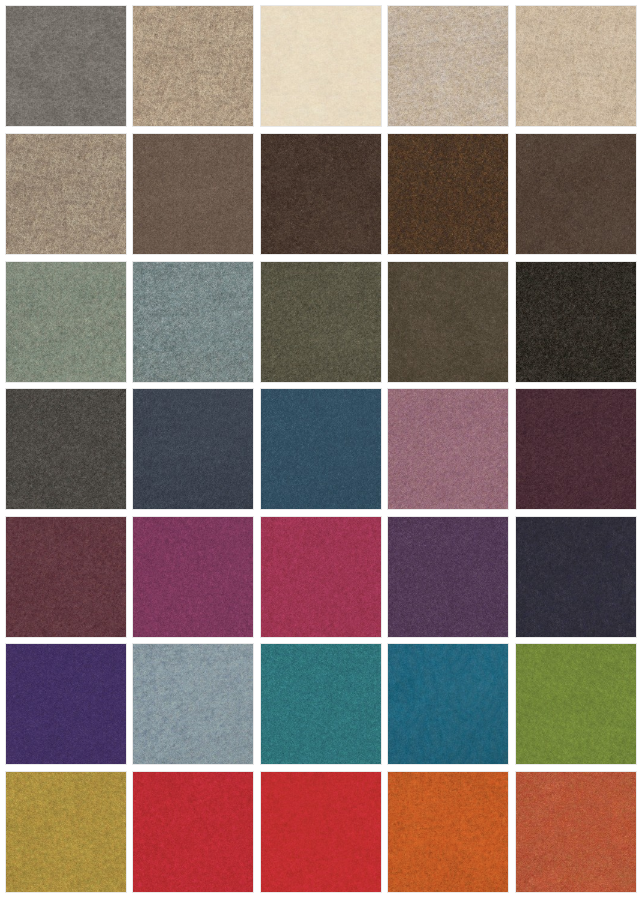 Tranquility Fabric

Tranquility PET Felt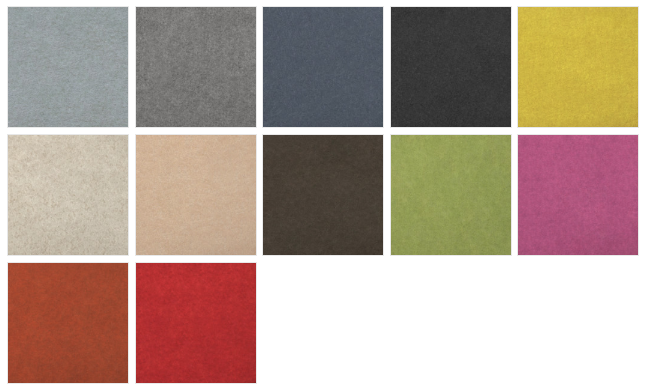 Fabric Privacy & Modesty Panels, Heavy Mobile Pedestal Pads
Modesty Panels

Laminated Worksurfaces (not including LOS)
Workrite's laminated worksurfaces feature High Pressure Decorative Laminate (HPL) from popular major manufacturers. Our HPL work surfaces out perform "Low Pressure" melamine tops often used to achieve low cost.
All worksurfaces feature 3 mm color coordinated matching edgeband. Workrite uses high quality 1.125″ thick industrial grade particleboard cores with phenolic backer sheets for true "balanced panel" construction to prevent warpage or sag over time.
Our standard worksurfaces are available in a wide variety of shapes and sizes to compliment any of our height adjustable bases.
Determining the correct size and shape of your worksurface in important. To best fit the office applications Workrite has engineered our tops for pinch point clearances at each side and at the rear edge to avoid pinching or contact with walls or panels while adjusting the height of your table. All Workrite work surfaces are manufactured to these special sizes to prove safe and useable clearance in the office.
Standard Worksurface Shapes
Special Order Worksurfaces
Additional laminates may be available through our Special Order Program. Special order laminates and edge treatments are subject to minimum order quantities and require extended lead times.