Standard Range Keyboard Arms
Our collection of standard range keyboard arms are designed for use with virtually any Workrite keyboard platform. The adjustable arms allow keyboard trays to be stored under the worksurface when not in use and feature single knob or our one touch Lift-N-Lock height adjustment technology.
All standard range arms feature:
Tilt range: -15º to +10º as required by BIFMA
Independent height and angle controls
Height range from flush to 6″ below worksurface
360º swivel for easy positioning and storage
Non-intrusive low profile track provides maximum knee clearance
Documentation
Extended Range Keyboard Arms
Our extended range keyboard arms offer the same high quality features and performance as our standard range arms with the added benefit of extended reach. Their extended range allows for a broader range of ergonomic placement and greater levels of adjustability making them a great option for almost any application.
Pinnacle 2-Extended Keyboard Arm:
This version of Pinnacle 2 provides 2.5″ additional reach and extends 8.5″ below worksurface. Available in 17″, 22″ and 28″ versions.
Pinnacle AD Keyboard Arm:
Pinnacle AD is designed for users requiring above-desk keyboard surface support and adjusts from 7.25″ above the worksurface to 7″ below the worksurface.
Gemini Keyboard Arms:
Gemini's dual adjustable arms lift larger keyboard surfaces with strength and stability. They are available in two height ranges and in 5 widths from 20"-39". The Gemini Arm height is easily adjusted with T-pull handle and the keyboard surface tilts -15º to +15º.
Standard Range Keyboard Arms
Adjusts from flush to 6″ below the worksurface

Tilt range from -15° to +10°

360 degree swivel for easy positioning and storage

Independent height and angle controls

Low profile ball bearing track is 5.75″ wide and is available in 17″, 22″ or 28″ lengths

Available in black only

17″ track has 8.25″ of platform storage

22″ track has 13.25″ of platform storage

28″ track has 19.25″ of platform storage
Adjusts from flush to 6″ below the worksurface

Tilt range from -15° to +10°

360 degree swivel for easy positioning and storage

Independent height and angle controls

Low profile nylon track is 5.75″ wide and available in 17″, 20″ or 22″ lengths

Available in black only

17″ track has 8.25″ of platform storage

20″ track has 11.25″ of platform storage

22″ track has 13.25″ of platform storage
Adjusts from flush to 6″ below the worksurface

Tilt range from -15° to +10°

360 degree swivel for easy positioning and storage

Independent height and angle controls

Available in black only
Adjusts from flush to 6″ below the worksurface

Tilt range from -15° to +10°

360 degree swivel for easy positioning and storage

Single knob for height and tilt adjustment

Low profile ball bearing track is 5.75″ wide and is available in 17″, 22″ lengths

Available in black only

17″ track has 9.5″ of platform storage

22″ track has 14.5″ of platform storage
Leader Standard Keyboard Arm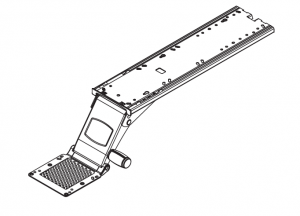 No knob, no lever Lift-n-Lock height adjustment
Arm height range 8.8″
(2.38″ above, 6.5″ below track)
30° arm tilt range (-20° to +10°)
with Dial-a-Tilt knob
Positive tilt lock-out available
Height and tilt readout panel
Arm rotates 360° on track
Meets ANSI/HFES 100-2007 and BIFMA G1-2013 ergonomic guidelines
Smooth black powdercoat finish

Leader Keyboard Arm Tracks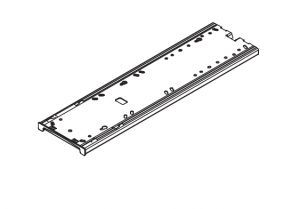 Nylon glide tracks
Choose tracks for LEADER/VALUE arms, or EASY RIDER arms
Black powdercoat finish
Extended Range Keyboard Arms
Extends reach of our standard Pinnacle 2 arm by 2.5″

Adjusts from flush to 8″ below the worksurface

Tilt range from -15° to +10°

360 degree swivel for easy positioning and storage

Independent height and angle controls

Low profile ball bearing track is 5.75″ wide and is available in 17″, 22″ or 28″ lengths

When 17″ track is completely retracted an 11.5″ platform will exceed front edge of worksurface by up to 5″

Available in black only

17″ track has 8.25″ of platform storage

22″ track has 13.25″ of platform storage

28″ track has 19.25″ of platform storage
Adjusts from 7.25″ above to 7″ below the worksurface

Tilt range from -15° to +10°

360 degree swivel for easy positioning and storage

Independent height and angle controls

Low profile ball bearing track is 5.75″ wide and is available in 17″, 22″ or 28″ lengths

Available in black only

17″ track has 6″ of platform storage

22″ track has 11″ of platform storage

28″ track has 17″ of platform storage
Adjusts from 7.25″ above to 7″ below the worksurface

Tilt range from -15° to +10°

360 degree swivel for easy positioning and storage

Independent height and angle controls

Low profile nylon track is 5.75″ wide and available in 17″ or 22″ lengths

Available in black only

17″ track has 6″ of platform storage

22″ track has 11″ of platform storage
Pinnacle S2S Sit Stand Keyboard Arm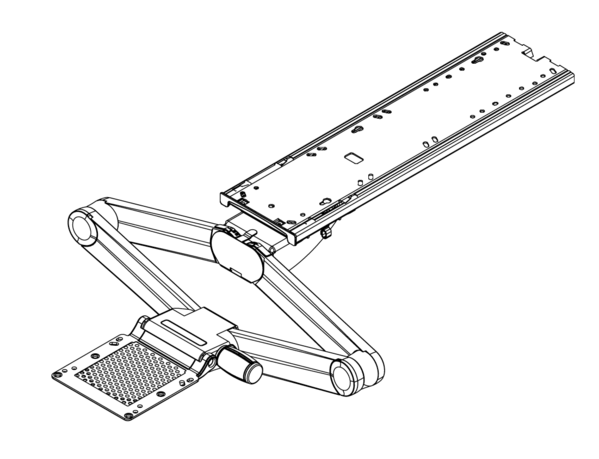 Adjusts from 16″ above to 6″ below worksurfac
Tilt range from -20° to +10°
Single knob for height and tilt adjustment
Low profile nylon track is 5.75″ wide and available in 17″ or 22″ lengths
Available in silver
17″ track has 7.25″ of platform storage
22″ track has 10.25″ of platform storage
Pinnacle EX Keyboard Arm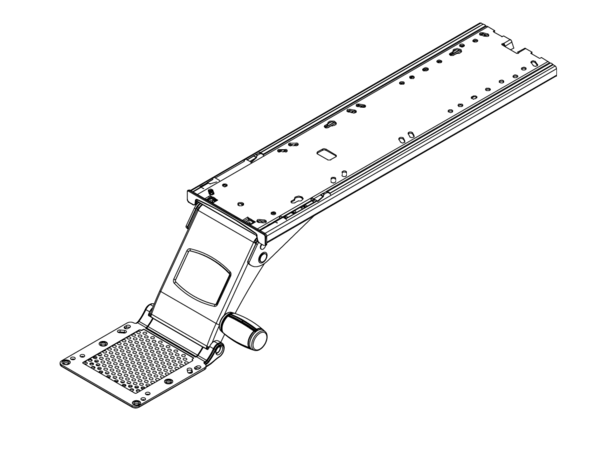 Adjusts from 2.38″ above to 6.5″ below worksurface
Tilt range from -20° to +10°
360° swivel for easy positioning and storage
Single knob for height and tilt adjustment
Low profile nylon track is 5.75″ wide and available in 17″ or 22″ lengths
Available in black
17″ track has 9″ of platform storage
22″ track has 12″ of platform storage

Leader Sit-Stand Keyboard Arm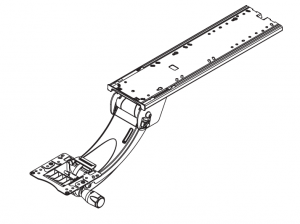 No knob, no lever Lift-n-Lock height adjustment
Arm height range 14.25″
(8.25″ above, 6″ below track) with height gauge
25° arm tilt range (-15° to +10°) with Dial-a-Tilt knob and tilt indicator
Arm rotates 360° on track
Black powdercoat finish

Leader Keyboard Arm Tracks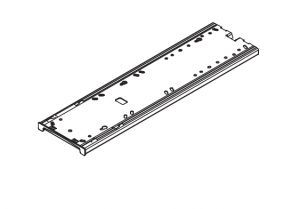 Nylon glide tracks
Choose tracks for LEADER/VALUE arms, or EASY RIDER arms
Black powdercoat finish
Extended Range Dual Keyboard Arms
Two models available provide 12.5″ (+6″to -6.5″) or 18.5″ (+12.5″ to -6″) height adjustment range

Available in 5 widths including 20″, 23″, 27″, 31″ and 39″

Tilt range from -15° to +15°

150 pound load rating exceeds ANSI/BIFMA standards

Simple T-Pull height adjustment with positive rod locking brake and adjustable spring to provide counter balance

Available in black only
Use with 20″ Gemini Arms only

2100FT

Use with 20″, 23″ or 27″ Gemini Arms

182, 185, 188, 317RL, 385RL, 482, 485, 488
Allows Gemini Arm worksurface to slide under primary worksurface

Low profile ball bearing track

22″ version recommended for 30″ deep worksurfaces

17″ version recommended for 24″ deep worksurfaces

Requires 3″ of available width on each side of the Gemini Arm for proper fit

Shown with Gemini Arm sold separately