Basic & Recessed
Computer Desk
The Line of Sight Basic Computer Desk features a flat worksurface that provides a solid support structure for technology equipment. For slightly more adjustability, consider the Line of Sight Recessed Computer Desk which allows the student to adjust equipment from 5-8″ below the worksurface in 1″ increments, providing the student with a clear line of sight to the instructor. Both products are perfect for environments where security is not an issue and multi-use training spaces are not required. Basic and Recessed Line of Sight computer desks include one cable grommet in each side panel and a cable management trough in rear panel.
Computer Desk Specifications
29″ high worksurface
Side panels and rear modesty panel included
Integrated cable management
Color matched cable grommets in side
26″ & 30″ deep worksurface options
Silver, black, & white base finish options
Powder coated steel construction
Meets ADA fixed height requirements with 26″ & 30″D worksurface
Worksurface
Grommet Covers
Desktop Power
CPU Holders
Power distribution systems
Worksurface Dimensions
Recessed shelf cut out on recessed worksurfaces only.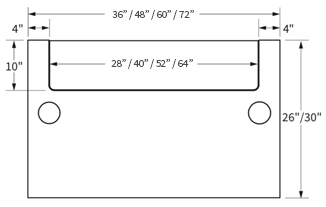 Computer Desk Base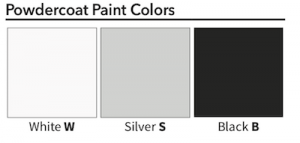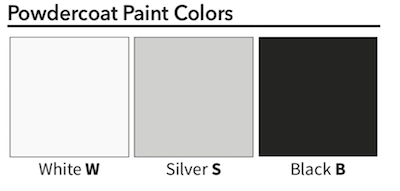 Worksurface Laminates
1″ thick standard surfaces are comprised of high pressure laminates with a balanced construction backer
Laminates exceed the performance requirements of NEMA LD3
Solvent-free, water-based adhesives
Grain directional on all wood grain laminates runs side to side
Worksurface Edge
Edge choices are Edge Band or T-Mold
Edge Band is 2mm thick
Edge Band colors matched to Laminates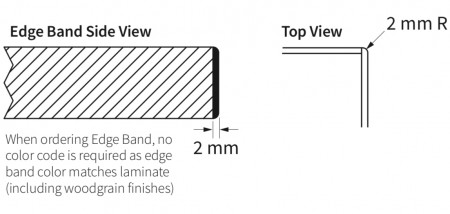 Computer Desk Accessories & Parts
Worksurface Grommet Cover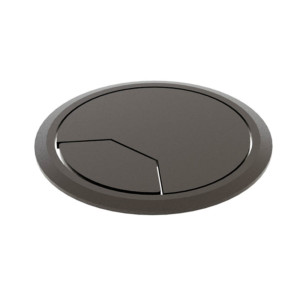 80 mm diameter 3 piece molded covers
Removable cover allows large cords to pass through
Cover door rotates to adjust opening to cord sizes
Outer liner fills cutout to cover top core material
Available in gray, black, & white to accent laminate colors
2 required per top (unless using LOS3-DTP-2P2USB-BK)
Zens Wireless Charger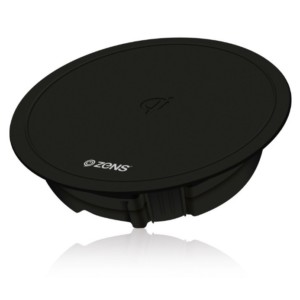 Available in 5 W & 15 W
Qi standard wireless charging technology
Fits standard 80mm cut out in all LOS3 Workcenter tops
Available in black
5 W version works on Qi charge compatible smart phones and smart watches
15 W version works on Qi charge compatible smart phones, tablets, and smart watches
Professional grade charger
Power USB Charger Grommet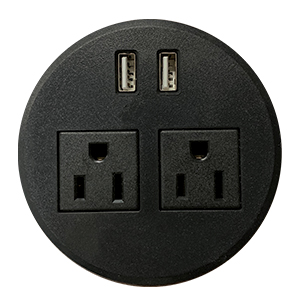 Fit standard 80 mm cut out in all LOS3 Workcenter tops
Two 120 V, 60 Hz grounded power outlets
Two 2 A USB charging ports
On-Board Thin Client/Micro CPU Holder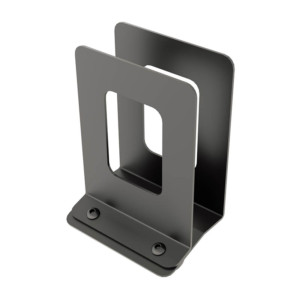 Installs inside LOS Electric and Manual Workcenters
Attaches to rear of keyboard holder
Simplifies connections and cabling inside of LOS units
Installs right or left as required
Black powder coated steel construction
Large CPU Holder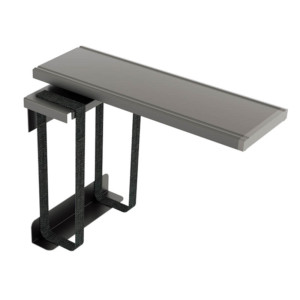 Installs under worksurface
Use for larger tower CPU's
Dual adjustable 5′ long straps fit most CPU's
Includes 17″ nylon glide track
360° swivel at track
Black powder coated steel construction
Small/Mini Tower CPU Holder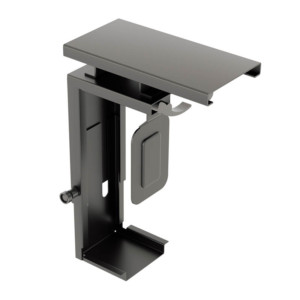 Installs under worksurface
Includes 9.5″ nylon glide track
360° swivel at track
Black powder coated steel construction
Hang On CPU Holder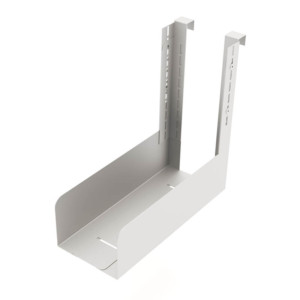 Hangs on front panel of Line of Sight base
Adjustable height and width
Use for larger tower CPU's
Select model based on CPU size
Color matched powder coated steel construction
Power Bar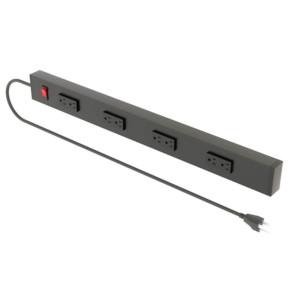 UL/CSA Certified
End power receptacle allows daisy chain connection
of up to 4 Power Bars in-line
Lighted rocker switch for on/off control
Includes 15 A circuit breaker
Fits all widths of Line of Sight Workcenters
Includes mounting brackets and hardware
Maximum power load 15 A per daisy chain
Total equipment power draw calculations required on site to prevent overload
Power Strip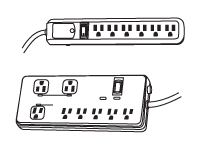 Intended for single station applications
UL/CSA Certified
Lighted rocker switch for on/off control
Includes 15 A grounded power cord
Includes 15 A circuit breaker
Fits all widths of Line of Sight Workcenters
Includes mounting hardware
Assembly
Includes full chassis, top, and lid
Accessories not included
Packed on individual skids/pallets
Assembly fee is net price per unit—not discountable
Standard lead times apply