Solace Single Standing Desk Converter
Sit to Stand Benefits at a Value Price
The new Solace Single Surface is functional, easy to install and use, stable and versatile. The "all in one" height adjustable keyboard platform and monitor arm enables users to easily transition from a sitting to standing position in just a few seconds. The monitor can be independently adjusted for a personalized configuration. The Solace Single can be installed on a 24″ or 30″ deep rectangular or corner desk using the clamp or grommet mount.
Solace Single Features
Turns a static desk into a sit to stand workstation
Supports one 6–24 lb. monitor
28″ x 18″ Phenolic platform for keyboard, mouse, and more
Platform and Monitor Mount travel in unison, allowing transition between seated and standing heights in seconds
18.5″ total height range
As of January 2, 2019 all Solace Standing Desk Converters will carry a 6% of net price tariff surcharge until further notice.
Arm Specifications
13–31 lb. load capacity
18.5″ lift range
360° rotation at base, 180° rotation at monitor mount
Monitor tower and keyboard platform rotate independently
Available in silver
Warranty: 5 years
Monitor Mount & Platform Specifications
Supports one 6–24 lb. monitor or two 1–10 lb. monitors with optional Dual Monitor Adaptor (max. 22″ wide)
6.3″ independent monitor height adjustment
28″ W × 18″ D Phenolic platform
Platform can be mounted above mounting plate for clean look or below to lay flush with worksurface
Dimensions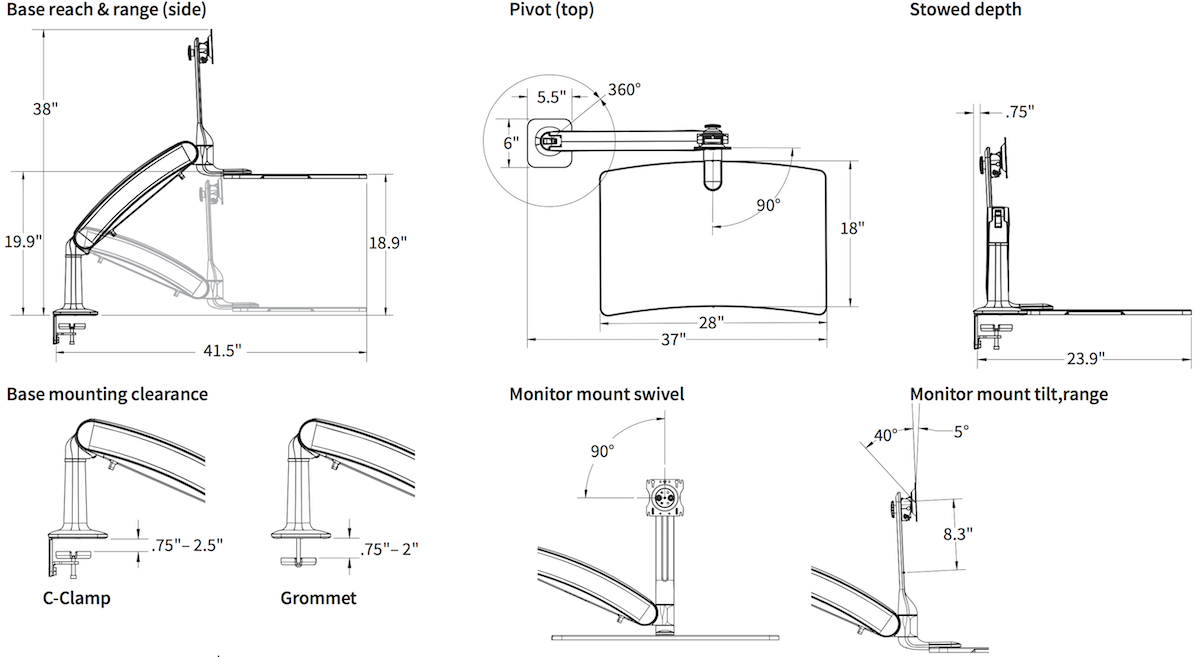 Accessories
Dual Monitor Adaptor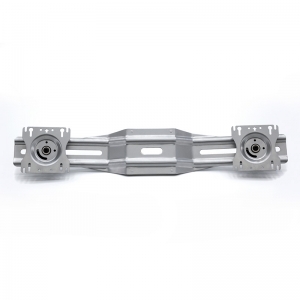 Compatible with Solace 2 and Solace Single
Converts from single monitor to dual monitor use
Supports two monitors up to 22″ actual width
Reduces maximum weight capacity of arm by 3 lb.
Solace 2: 1.25–10.25 lb. per monitor
Solace Single: 1–10 lb. per monitor
Includes additional Quick Release Adaptor