Solace Single Sit To Stand
Sit to Stand Benefits at a Value Price
The Solace Single will allow users to easily transform their existing desk to a sit-stand workstation. The Solace Single uses a gas assist counter balanced arm to raise and lower the single surface workstation through 18.5″ of smooth acting height adjustment with industry leading stability.
To maximize the use of the desk surface, the work surface can also be swung to the side when not in use. The Solace Single will complement every working environment and provide an ergonomic workstation at a value price.
Solace Single Features
Supports one 6–24 lb. monitor
6.3″ of independent height adjustment
Standard VESA (75 mm & 100 mm)
Quick Release Adaptor included for faster monitor installation
Optional Dual Monitor Adaptor:
Supports two monitors 1–10 lb. each and up to 22″ wide
All Solace Sit-to-Stand models include: monitor mount, keyboard platform and secondary surface.
Arm Specifications
13–31 lb. load capacity
18.5″ lift range
360° rotation at base, 180° rotation at monitor mount
Monitor tower and keyboard platform rotate independently
Available in silver
Warranty: 5 years
Monitor Mount & Platform Specifications
Supports one 6–24 lb. monitor or two 1–10 lb. monitors with optional Dual Monitor Adaptor (max. 22″ wide)
6.3″ independent monitor height adjustment
28″ W × 18″ D Phenolic platform
Platform can be mounted above mounting plate for clean look or below to lay flush with worksurface
Dimensions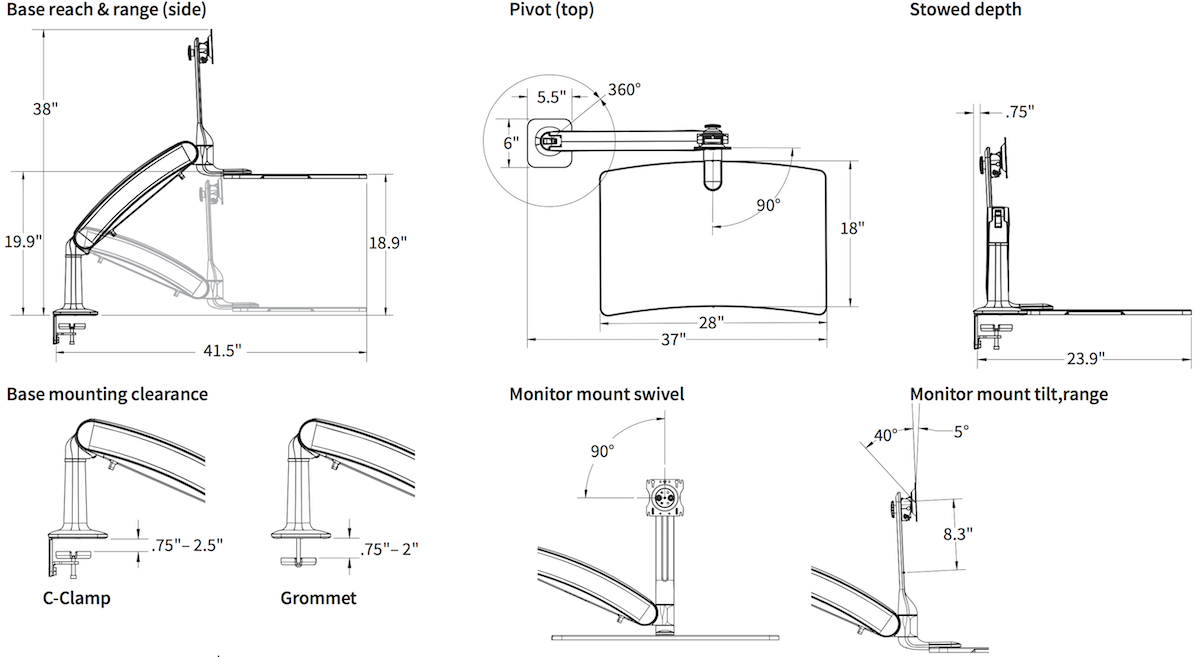 Accessories
Dual Monitor Adaptor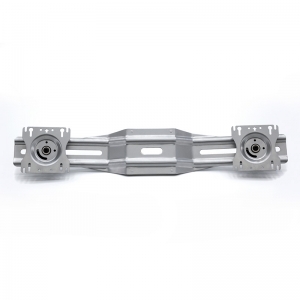 Compatible with Solace 2 and Solace Single
Converts from single monitor to dual monitor use
Supports two monitors up to 22″ actual width
Reduces maximum weight capacity of arm by 3 lb.
Solace 2: 1.25–10.25 lb. per monitor
Solace Single: 1–10 lb. per monitor
Includes additional Quick Release Adaptor