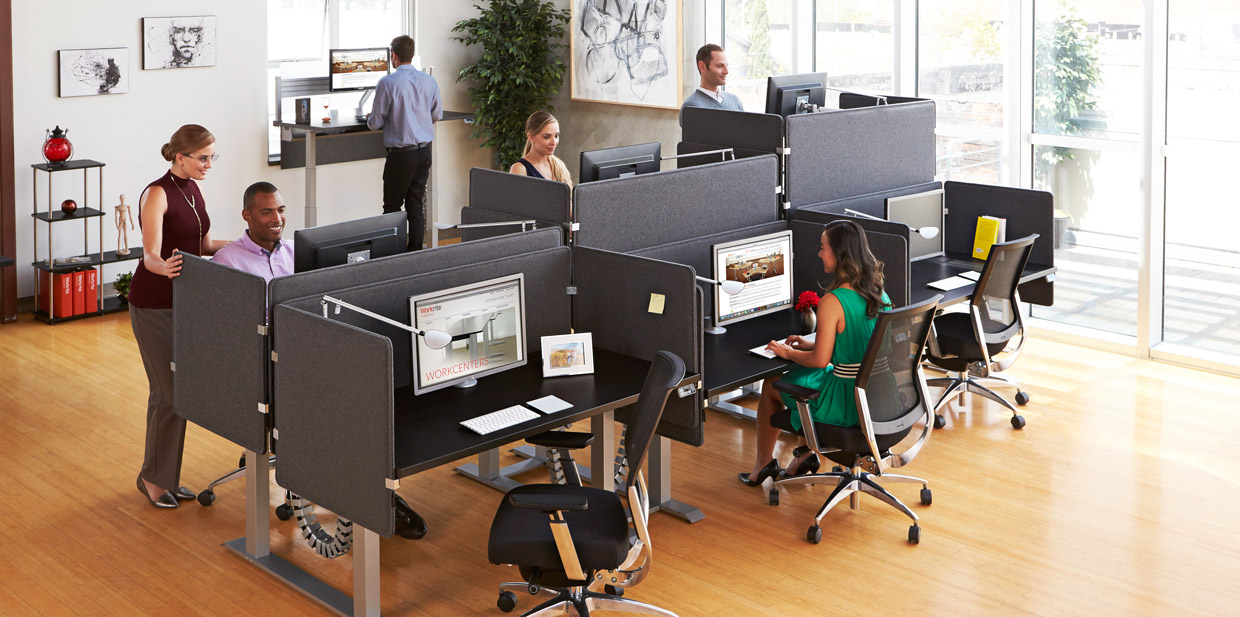 Workrite Ergonomics Announces Introduction of Essentia Benching System
We are thrilled to bring such a flexible and modular benching system to market" said Workrite's President, Charlie Lawrence. "Organizations no longer have to choose between creating collaborative work environments and worker productivity.
Workrite Ergonomics announced this week the launch of a new height adjustable benching system as an extension to their extremely popular Essentia workcenter program.
The Essentia Benching system was engineered with a patent-pending dual platform foot and connector system that easily converts individual workstations to a complete benching system. "We set out with a singular goal…building a height adjustable benching system that supports today's collaborative open space environments without compromising worker productivity." said Darren Hulsey, Product Manager for Workrite Ergonomics. "We challenged our engineering team to build a benching system that is not only flexible enough to evolve as our clients' needs change, but creates a solution at an affordable price."
At the core of the Essentia Benching system is flexibility and ease of use. Every Essentia benching work surface is pre-drilled to reduce the amount of time and labor required for assembly. This exclusive manufacturing process also insures precision installation for cleaner and consistent alignment of all components. Essentia's unique, hardwired power distribution system is UL962 listed and replaces bulky power distribution troughs and old-fashioned panel systems by enabling you to power up to 10 workstations from a single in-feed. The Essentia Benching system is fully compliant with BIFMA G1-2013 Ergonomic recommendations for height adjustability and is Greenguard Gold certified.
"We are thrilled to bring such a flexible and modular benching system to market" said Workrite's President, Charlie Lawrence. "Organizations no longer have to choose between creating collaborative work environments and worker productivity."
"Workrite focuses on delivering world class ergonomic products that solve not only the challenges of today, but future-proof organizations for the workplace of tomorrow", said Lawrence, "and the Essentia benching system offers organizations an incredible value backed by the industry leading quality and service that Workrite has provided for over 25 years."