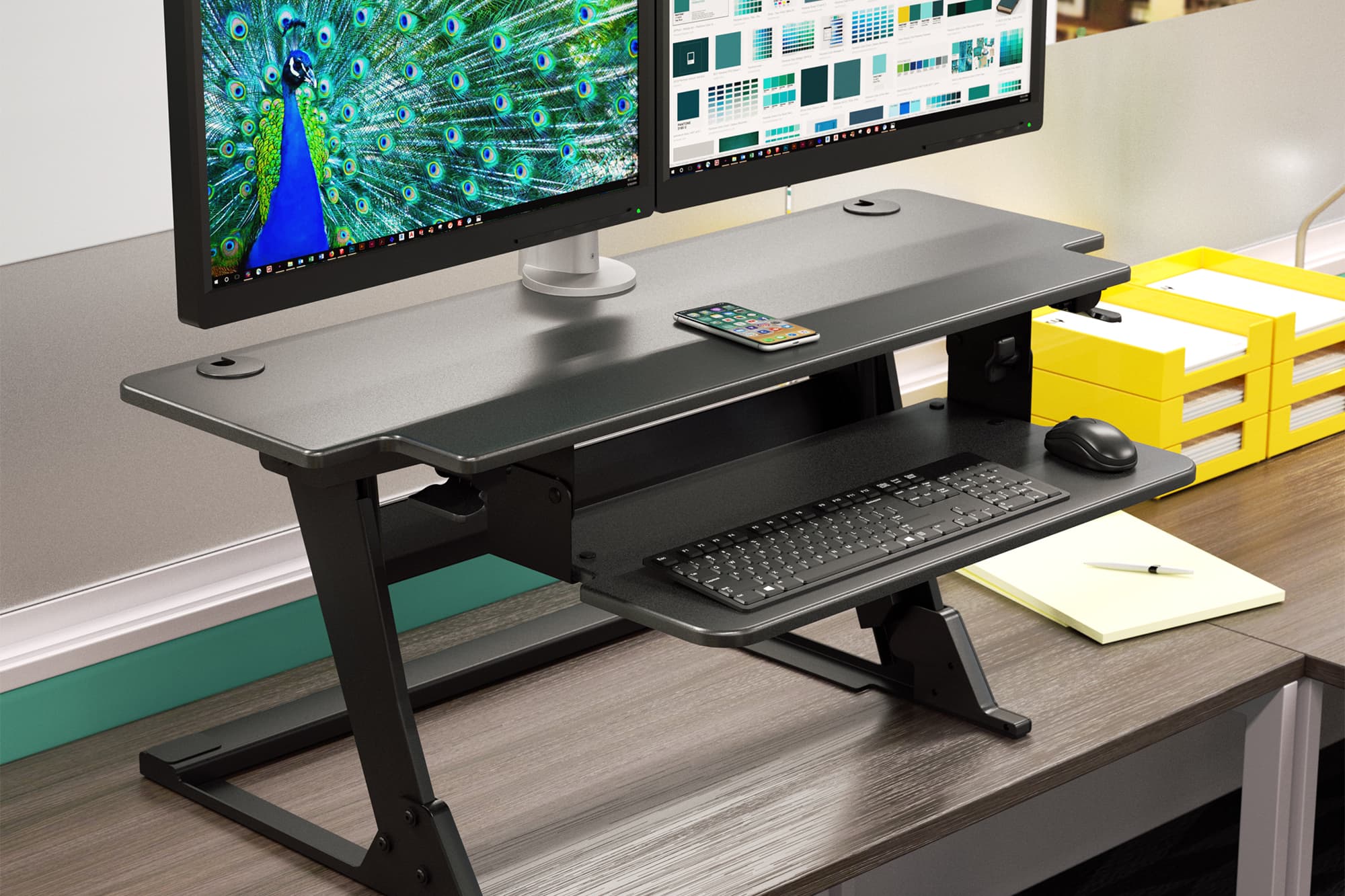 Solace HD Desktop Standing Desk Converter
The Solace Desktop HD quickly and economically converts an existing desk to a smooth and effortless sit-stand workstation featuring a 14.6″ lifting range. Solace Desktop HD features a 42″ wide primary worksurface and a robust 45 pound load capacity that can easily accommodate 2 × 27″ wide monitors and still have extra space for other personal equipment. The large primary worksurface includes 3 grommets for cable management. The Solace Desktop ships fully assembled with no tools required for assembly, making this your ideal retrofit solution.
Solace HD Desktop Features
45 lb lifting capacity
Dual worksurface includes independent keyboard surface
13.8″ lifting range, 20″ above desktop
Primary Worksurface: 42″w × 15.7″d

Includes three grommets for cable management

Keyboard surface: 26.4″w × 13″d

Independent surface with 20° (+10/-10) of tilt
Our supplier is voluntarily executing a corrective action for Solace Desktop Standing Desk Converters sold or distributed during the period of October 1, 2016 and February 15, 2019.
Click here to learn more.