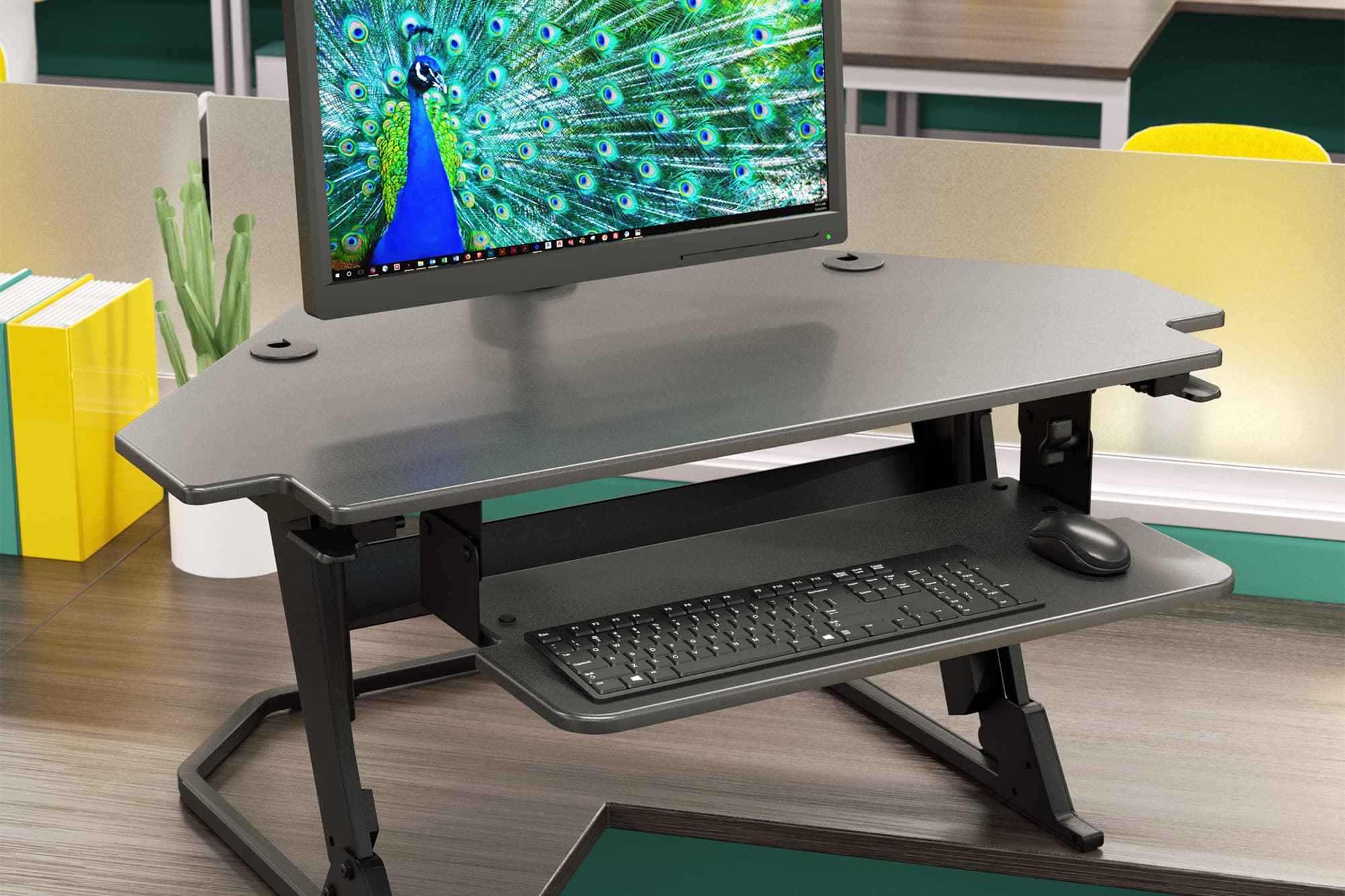 Solace Desktop Corner Standing Desk Converter
Designed to fit into the corner of a 90° desk, Solace Corner converts an existing desk to a smooth and effortless sit-stand solution. The large 42″ worksurface includes three grommets for cable management and easily accommodates two 27″ monitors. It provides a wide 13.8″ lifting range through a smooth and quiet gas-assisted system. The independent keyboard surface can be tilted to ergonomically adjust the unit. Solace Corner ships fully assembled, no tools are required, making this an ideal retrofit option.
Solace Desktop Corner Features
Designed to fit 90° corner desktops, for optimal use of desk corner
Dual worksurface includes independent keyboard surface
35 lb lifting capacity
13.8″ lifting range, 20″ above desktop
Primary Worksurface: 42″w × 23.7″d

Includes grommet for cable management
Wider width accommodates wider monitors (up to two 27″)

Keyboard surface: 26.4″w × 13″d

Independent surface with 20° (+10/-10) of tilt
Documentation
Our supplier is voluntarily executing a corrective action for Solace Desktop Standing Desk Converters sold or distributed during the period of October 1, 2016 and February 15, 2019.
Click here to learn more.
Get Solace Desktop Corner